Pregnancy & Exercise – Women's Health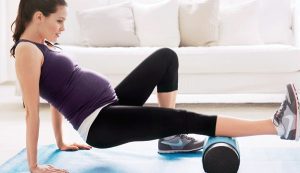 Pregnancy & Exercise. The exciting adventure when expecting a new born and the great period following delivery is a time to be cherished for all families. The benefits of an active lifestyle prior to, during pregnancy and post birth from a strategic exercise program has been well documented.
Envy Sports Science Clinic has the unique understanding of the changes to the body during trimesters of pregnancy to develop personalised training programs to suit any women and their desired goals through pregnancy. Resistance training is a vital component during pregnancy as it promotes blood flow, increases muscular strength and enhances the body's ability to remain active and mobile throughout pregnancy. All sessions will be completed under the direct supervision of one of our Exercise Physiologist to guide you through a strategic exercise program that is specific to you.
All of our Exercise Physiologists have specialised training and understand the safety precautions when exercising to both baby and mother, giving you with peace of mind whilst exercising. The benefits of exercise during pregnancy have been well documented and the great news is that you can begin training at any trimester. So please give us a call on (02) 9555 1614 or email info@envysportsclinic.com.au to get further information and to see how our wonderful team can help you through this amazing period. 
Pregnancy Pack – free downloadable PDF (1mb)