What is an Exercise Physiologist?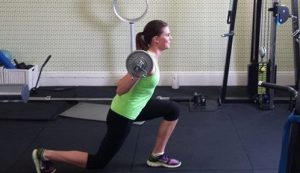 Accredited Exercise Physiologists are university qualified allied health professionals with the highest understanding of exercise and its capacity to improve a range of different health and movement concerns. Exercise Physiologists use their knowledge and skills to design and deliver safe and effective exercise interventions for people with various medical conditions, injuries or disabilities.
What makes an exercise physiologist different from other health professionals?
· We are university qualified
· We are registered with Medicare Australia, the Department of Veteran Affairs and WorkCover (Workers Compensation)
· We are recognised by most private health insurances
· We treat and work with all types of people; those who want to improve their health and wellbeing to those unfortunately suffering from a chronic illness
Envy Sports Science Clinic is a leader in Exercise Physiology as we encompass the latest in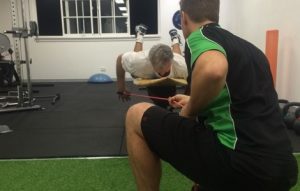 scientific research to deliver exercise programs specific to each individual to bring the best out in everyone. We specialise in a range of areas in which we have contemporary knowledge and extensive experience with, including:
· Posture and alignment
· Chronic pain and disease
· Injury rehabilitation, prevention and management
· Strength and mobility
· Weight loss
· Bone strengthen and disease prevention
· Pregnancy
· Pre and post-partum
· Sports Specific program (ski, surf, golf, running, cycling)
· Pre—operative joint strengthening programs
· Enhanced Primary Care Plan (EPC) Health Programs
· Workcover & DVA health programs